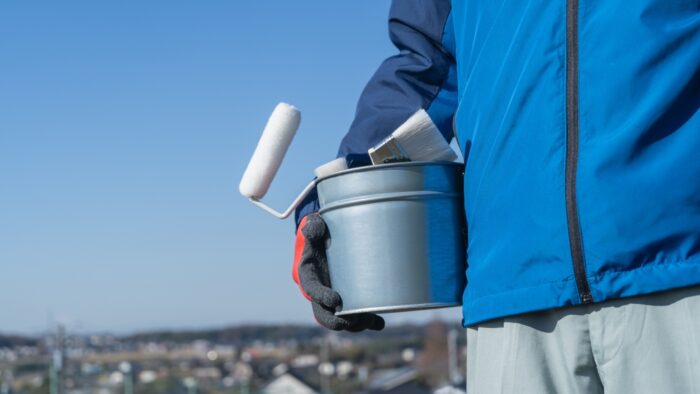 January 9, 2023 9:24 pm
Believe it or not, there are so many great reasons to consider revamping the paint job of your home during the winter! Whether you want to switch things up for the New Year, fortify your exteriors for the elements, or simply retouch some areas, this season is a good time to consider your next painting project. Keep reading to learn more about how to successfully complete a winter-season paint job!
Cold Temps? No Problem!
One of the biggest concerns that arise when tackling a paint job in the winter is how the cooler temperatures, humid air, and rainy conditions will impact your chosen project location. A rule of thumb for exterior painting is to schedule your painting work during the warmest part of the day, with predictable weather conditions above 32 degrees Fahrenheit. For interior painting, there's more leniency with that rule, thanks to your HVAC systems keeping you warm and cozy inside!
Take Advantage of Vacation Dates
With people planning vacations for the holidays and into the New Year, the rush of this season also comes with a slowdown to take advantage of! If you plan to have fewer people coming around your home during the winter, it's a great time to handle large painting projects without additional worries. A fresh coat of paint during the winter livens up your space, adds to the feeling of a new start with a new year, and allows you to focus on other home improvement projects to come!
The Perks of a Professional
Probably the greatest benefit of taking on a painting project in the winter season is the fact that you don't have to do it alone… or at all! A local professional gives you access to higher-grade products and painting techniques while maintaining quality control from start to finish. Here at Stellar, we have an eye for painting residential properties with an emphasis on meeting our clientele's expectations. If you're searching for a painting professional in Charlotte, NC, and the surrounding areas, we're the expert for you!
Contact us today to get your 2023 painting projects on our books!
Categorised in: Uncategorized
This post was written by admin