GET SMOOTH WALLS AGAIN
Turn to Charlotte, NC's top sheetrock repair company.
Over the years, your home's walls have seen some damage. Cracks from settling, dents from roughhousing, we fill any holes in your walls. Stellar Painting Solutions, LLC is a sheetrock repair company in Charlotte, North Carolina. Count on us to make your home's damaged wall look brand-new.
Contact the area's premier sheetrock repair company by calling (704) 575-8657 right away.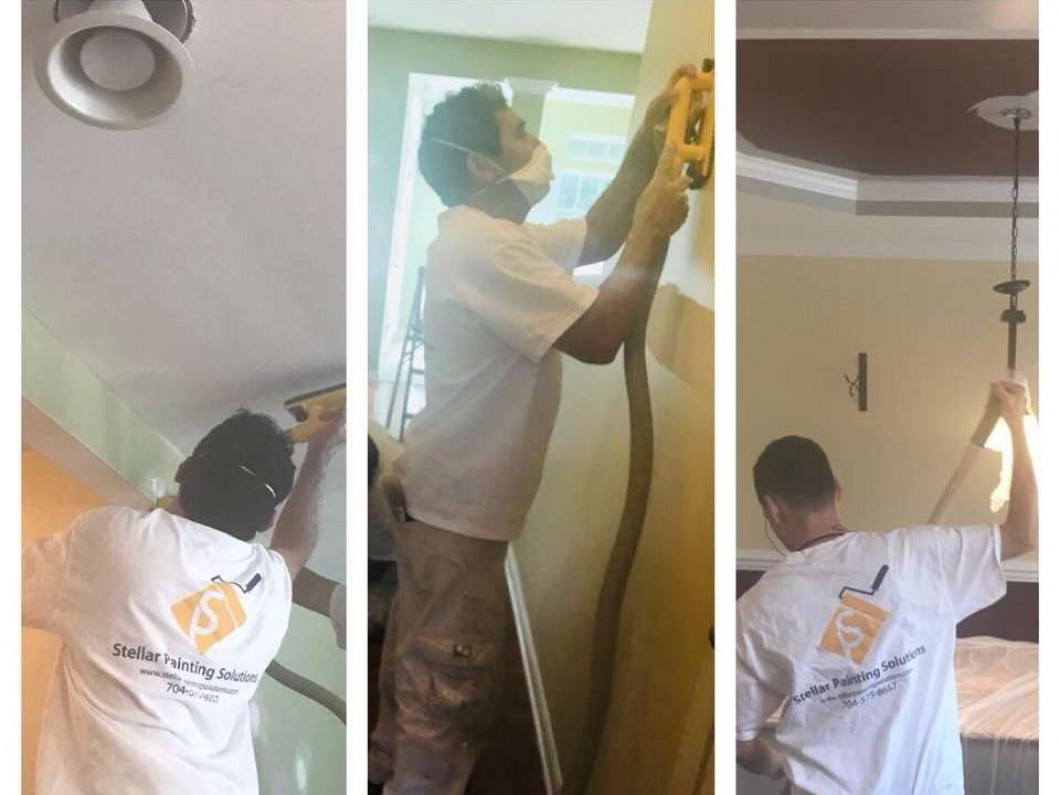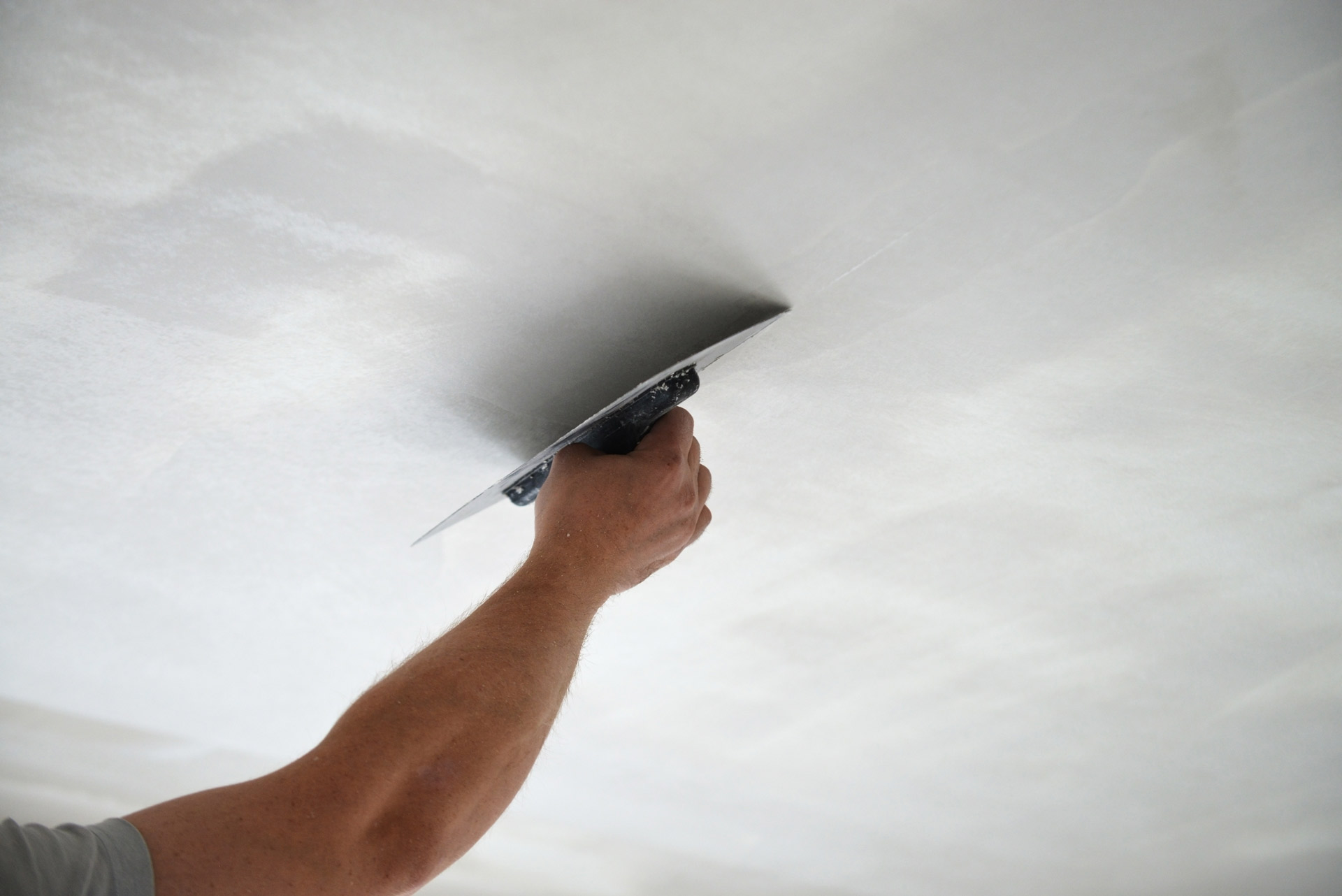 Do you need ceiling repair services?
Have a leak left an ugly stain on your ceiling? Painting over it won't fix the problem. Stellar Painting Solutions, LLC offers ceiling repair services in the Charlotte, NC areas. Trust us to fix…
Cracks: That long line in your ceiling is downright unattractive and drives you crazy.
Stains: Moisture damage doesn't stand a chance against our skilled contractors.
Holes: Hanging planters, party decorations and the occasional mishaps leave noticeable hook holes in your ceiling.
Nail Pops
No damage is too large for our team to handle. Contact us today to schedule ceiling repair services